About Us
Joanne Hynes totalhealth Pharmacy, Ballinrobe
Joanne Hynes totalhealth Pharmacy is an Irish independently owned and community based Pharmacy in Cornmarket, Ballinrobe, South Mayo. The pharmacy, which is part of the totalhealth Pharmacy group, has been serving the health needs of the local community since 1995.
In 2014, Joanne Hynes moved her business forward by partnering with the totalhealth Pharmacy brand to become Joanne Hynes totalhealth Pharmacy. The store underwent a complete re-fit to incorporate all the elements of the new totalhealth brand and store design. This totalhealth rebrand has meant that the pharmacy in Ballinrobe is now part of a large national network. This is good news for a small business, such as Joanne's. It is good news for the customer and for the community. The development has enabled Joanne to meet the growing healthcare needs of their customers, while retaining their core values of a personalised and confidential service based around a trusted, caring family business. Since joining in the partnership with totalhealth Pharmacy, Joanne Hynes totalhealth Pharmacy has gone from strength to strength. Joanne Hynes totalhealth Pharmacy has adopted the totalhealth TLC : TRUST, LOCAL & CARE.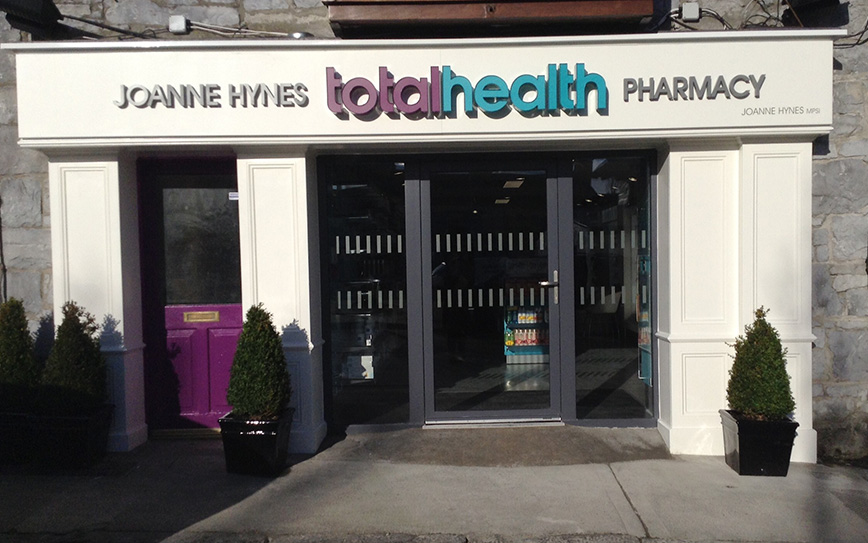 Being part of the totalhealth Pharmacy group allows the local pharmacy to bring fantastic value, special offers and a VIP Loyalty Programme & Gift Card to their clients. Joanne's customers love being rewarded with loyalty points in Ballinrobe and are pleased that they can also collect points if they are visiting a totalhealth Pharmacy in another town!
Joanne Hynes totalhealth Pharmacy prides itself in offering a host of health services and is also pleased to provide an essential after-hours emergency service for those stressful situations when good advice and reassurance are urgently needed. Joanne is very happy to reply to your health concerns online and this is a completely confidential and free service. Simply, fill out the "Ask our Pharmacist" query form and Joanne will get back to you as quickly as possible.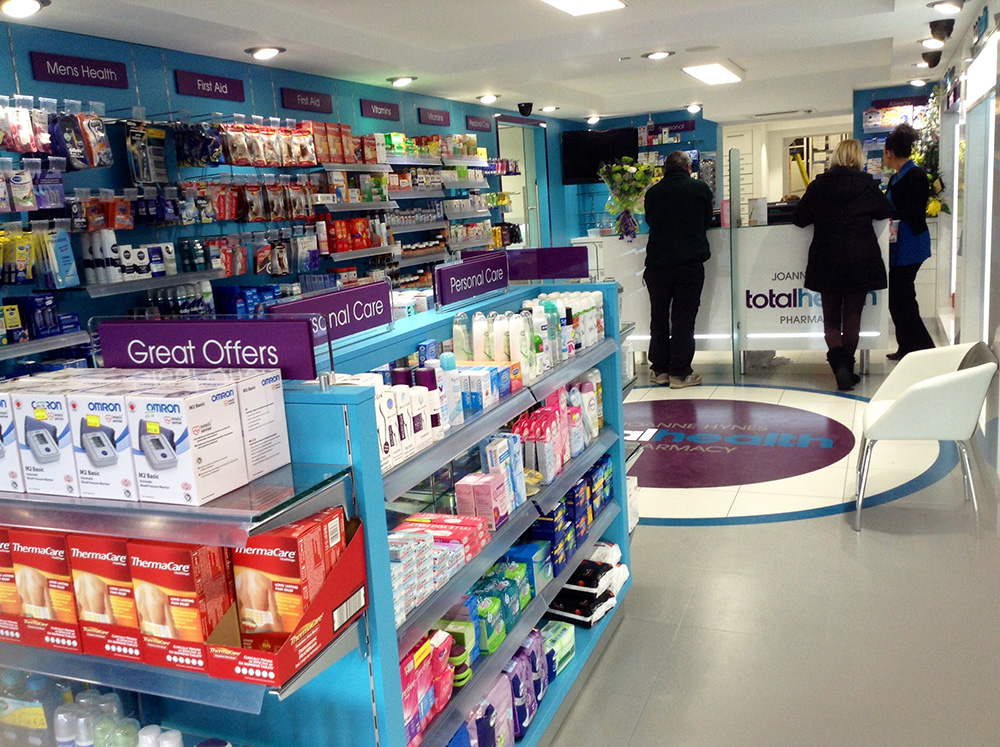 Joanne's commitment to excellence has been rewarded with many accolades and awards. In 2015, her business was selected as a finalist in the Top 100 retail stores in Ireland, Retail Excellence Ireland Awards. This was a fantastic achievement and a great boost for the staff in the pharmacy. In addition, Joanne was awarded the Brand Ambassador of the Year 2015 at the totalhealth Pharmacy Awards.

Meet the award winning team at Joanne Hynes totalhealth Pharmacy >